ABOUT ADR RADIATOR
Established since 1973, we are global industry leader with 50 years of manufacturing experiences. We operate under PT Selamat Sempurna Tbk. (SMSM), the flagship of the Automotive Division Group.

In the Heat Exchange business, We offers complete range of application of more than 2.000 part numbers for OEM/OES as well as aftermarket. It covers automotive, commercial, heavy equipment, industrial, for American, European, and Asian applications. All products are lab tested to the ISO Standard.
TECHNICAL ASSISTANCE
Since 1994, PT Selamat Sempurna Tbk has established a technical and management assistance agreement with Tokyo Radiator Mfg. Co. Ltd., Japan (Tokyo Radiator) for continuous improvement to meet all requirements through excellence transformation processes.

MANUFACTURING FACILITY
We are constantly improving our facilities, warehouses, and equipments in order to offer our customers quality cost and delivery program, as to reduce lead time and unwanted cost.
QUALITY AND CONSISTENT PRODUCT
Our ADR Radiator has been exported to more than 35 countries and manufactured with the highest quality standard under IATF 16949:2009.
PRODUCTION FACILITY
We have two production centers that are located in North Jakarta on 5 hectares of landscape and in Banten on 75 hectares of landscape. Every factory unit in these plants is effectively integrated with each other to maximize productivity.
IN-HOUSE TESTING LABORATORY
Our advanced laboratory facilities guarantee the highest-level quality and consistency that meet customer requirement.
ADR RADIATORS ENGINEERED & BUILT BETTER
All of our Heat Exchange products are made by our companies that are certified to the IATF 16949:2009 to meet or exceed the quality, performance, and requirements of OEM/OES or aftermarket.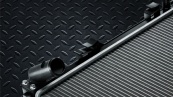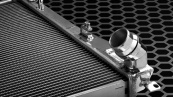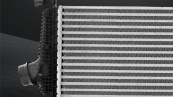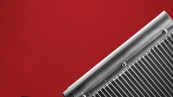 QUALITY CERTIFICATION

As the first Indonesian company which awarded ISO 9002:1994 back in 1994, ADR Radiator addresses our deep commitment by achieving IATF 16949:2009 certification in 2018.
AWARDS & ACKNOWLEDGEMENTS
We are both proud and humbled that customers and the industry alike have recognized our commitment to quality, performance and service excellence. We want to thanks them for placing their trust onto us. Here are some of our awards and acknowledgement over the years.
2018-07-31

Frost & Sullivan - 2018 Indonesia Automotive Component Manufacturer of The Year

2018-07-13

IATF 16949

2017-12-31

Top 50 of Mid Market Capitalization Public Listed Companies

Special Mention for Strong Growth in Stock and Financial Performance in Miscellaneous Industry" at Indonesia Investment Award

Investor Awards - Best Listed Companies 2017 "Diversified Manufacturing Sector"

Top Capital Market

Fastest Growing Companies

2017-01-01

One of 30 resilient corporations over the other 600 public companies in Indonesia from ITB

2016-12-31

Finance Asia - Asia's Best Managed Companies in the Best Mid-Cap

Frost & Sullivan Indonesia Excellence 2016 Award

Best Listed Companies - Best Listed Companies 2016 in "Diversified Manufacturing Sector"

2016

Primaniyarta Award - as Global Brand Developer

2015-12-31

Best Managed Companies - Asiamoney Best Managed Company for small-cap companies 2015

2015-08-03

Forbes Indonesia - Best of the Best Awards, The Top 50 Companies for 2015 & Trifecta Awards

2015

Primaniyarta Award - as Global Brand Creator (Outstanding Winner for 5 times achievement)

2014-12-31

Primaniyarta Award - as Global Brand Creator

Investor Awards - Best Listed Companies 2014 in "Diversified Manufacturing Sector"

Best Managed Companies - Best Managed Company in the Small-Cap Companies Category

2014-08-11

Finance Asia - Most Committed to a Strong Dividend Policy

2014-08-04

Forbes Indonesia - Best of the Best list, the top 50 best performing companies on the Indonesia Stock Exchange

2013-12-31

Primaniyarta Award - as Global Brand Creator

Best of the Best Awards - 50 Best Companies

2012-12-31

Primaniyarta Award - as Global Brand Builders

Marketing Award - The Best Innovation in Marketing & The Best in International Marketing

2012-08-01

Finance Asia - Best Small-Cap

2012-05-11

Investor Magazine - "100 Best Listed Companies 2012"

2011-12-31

Primaniyarta Award - as Global Brand Creator

Marketing Award - The Best in International Marketing and The Best in Market Driving Company

Museum Rekor Dunia - Indonesia - Recognition as the Largest Seller and Manufacturer of Filter Product in Indonesia

2011-06-16

Frontier & Bloomberg - Corporate Image Valuation (IMAC 2011) or Indonesia Most Admired Company

2010-08-02

Frost & Sullivan - Automotive Component Manufacturer of the Year

2010-08-01

THE ANUGERAH BUSINESS REVIEW AWARDS 2010 - Best Three Corporate of The Year 2010, Best Three Corporate for Human Capital, Best Five Corporate for Operation Management

2010-05-10

Investor Magazine - "100 Top Listed Companies 2010"

2009-12-31

Primaniyarta Award - as Global Brand Developer