News
Sakura Racing Filter Team's took 2nd and 4th place in the 2013 Sepang 1000KM Endurance Race!
ADR Congratulate Tedco Racing and all the drivers, Fitra Eri and Mark Darwin for securing 2nd place with Proton Neo 19, Chunkie, Andrew and Desmond with Proton Neo 16 on the 4th place in SEPANG 1000KM ENDURANCE RACE by using our Racing Radiator and Racing Filters.

Racing non-stop for 1,000km is no easy task, especially when the opponents driving next to you are determined to take the checkered flag ahead of you. But in an endurance race, it is also a priority to actually finish the race itself, which is why we would like to congratulate all the men and women that had successfully crossed the finish line at the recent 2013 Sepang 1000KM endurance race.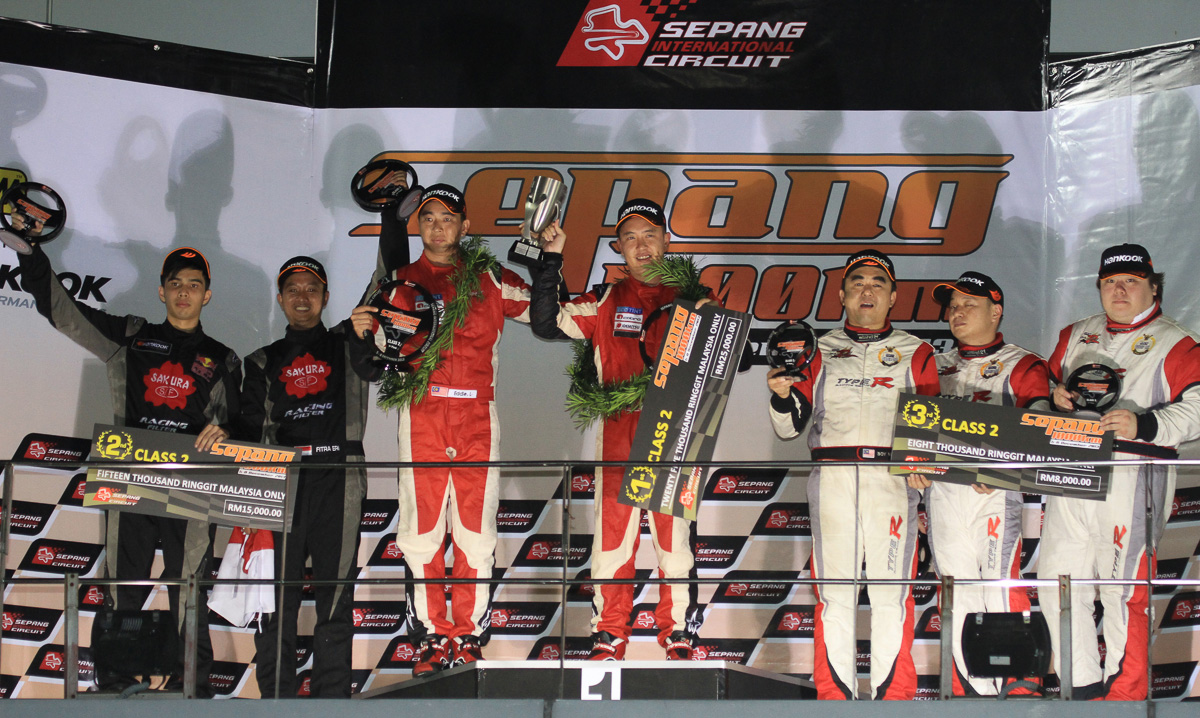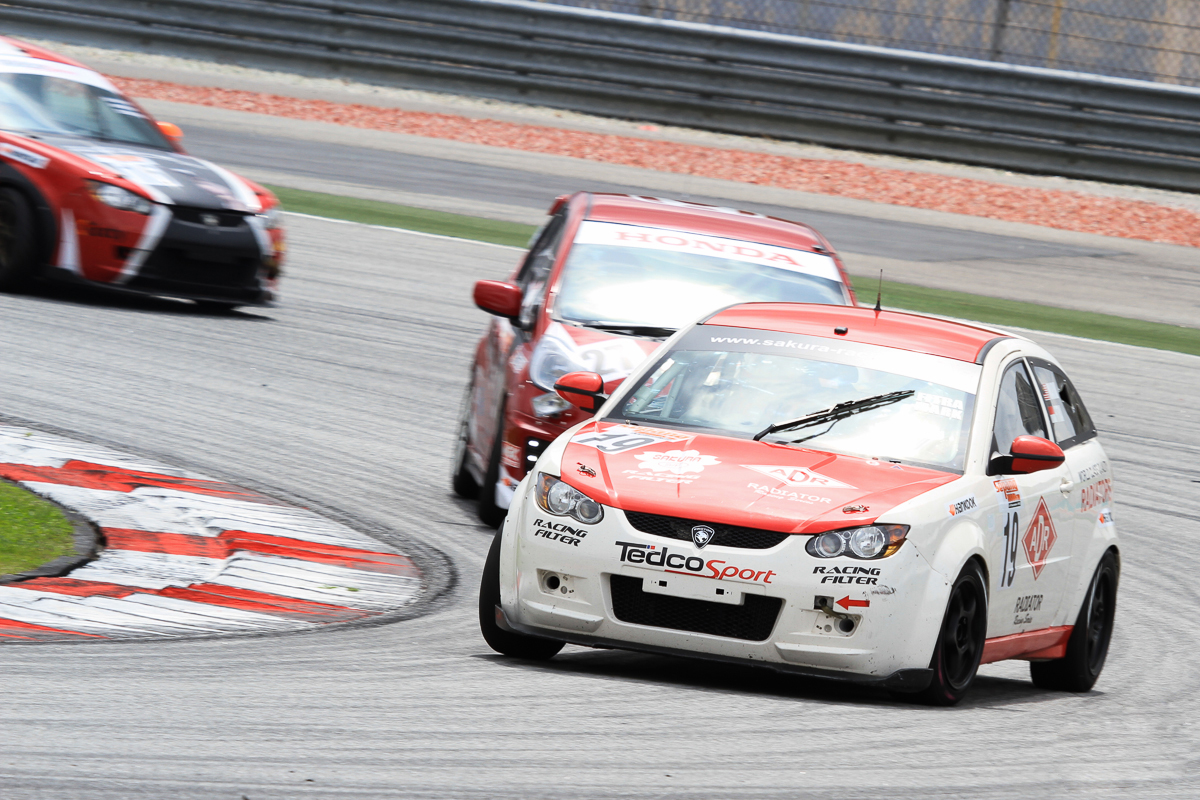 The battle went on until the final hours and as the cars approached the finish of the 181st lap, HMRT's #27 Honda Jazz took the checkered flag, followed by Tedco Racing's #19 Satria Neo. Third place falls to the trio of YC Wong, WS Lai and KK Soh in the #21 Type R Racing team's Altis.

Proven for Efficiency and Reliability.

SEPANG 1000KM 2013 - TOP 10 FINISHERS
Sepang Circuit - 5,543 meter (181 laps)
Aaron Lim/Eddie Lew (Honda Jazz) 8:24.41.686
Fitra Eri/Mark Darwin (Satria Neo) 8:24.53.671s
Boy Wong Yew Choong/Soh Kee Koon/Lai Wee Sing (Toyota Altis) 8:25.03.886s
Desmond Khoo/Andrew Haryanto/Chunkie Chandra (Satria Neo) 8:25.50.950s
Syafiq Ali/Takayuki Fujita (Satria Neo) 2 laps behind
Chin Hwa Lip/Admi Shahrul Ahmad Safian/Lim Hock San (Suzuki Swift) 5 laps behind
Jean-Charles Dahout/Muhammad Hiqmar Danial (Proton Satria) 9 laps behind
Leong Chun Hong/Leong Chun Kok/Leong Chun Kee (Suzuki Swift) 12 laps behind
Tengku Ezan Ley Tengku Mahaleel/Farriz Fauzy (Honda Jazz) 2:39.326s 14 laps behind
Gnow Chui Luen, Yee Kok Jun, Foo Yung Chieh (Satria Neo) 15 laps behind.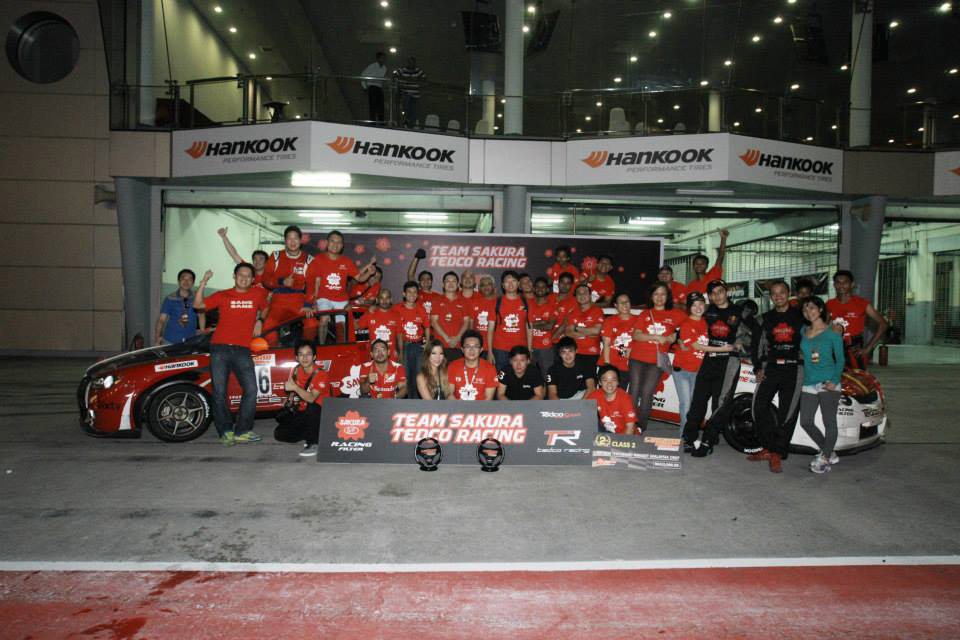 ---